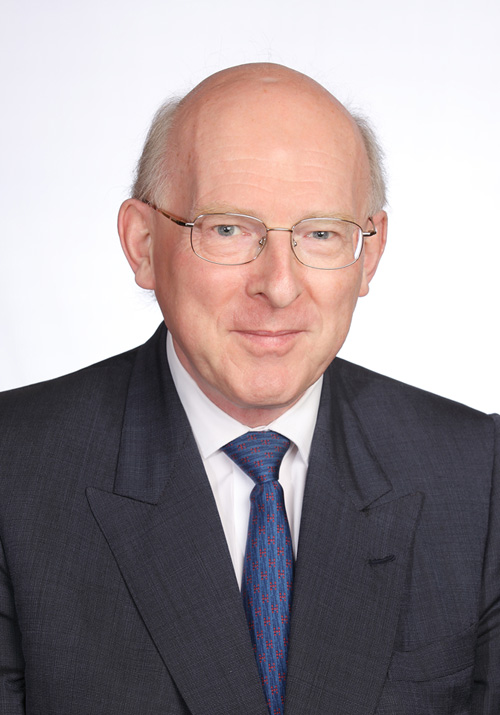 Robert Binyon
Chairman
Mr. Binyon was appointed the Chairman of Khronos in 2010. In this capacity, he provides overall guidance on firm strategy, maintains key client relationships and works with the Partners on selected engagements.
Mr. Binyon started his career at Morgan Grenfell, the London merchant bank, in 1972 and was responsible for the Group's operations in Switzerland during 1977-1984 and for its Asian operations during 1986-1991 (based in Tokyo). At Morgan Grenfell, he was involved in international lending and bond transactions, as well as project finance and advisory assignments. He served as the joint Chief Executive and Managing Director of Tokai Bank Europe from 1991 to 1994. Thereafter, Mr. Binyon joined CDC, then the Commonwealth Development Corporation, as Managing Director responsible for financial market investments and CDC's regional private equity funds. He moved to South East Asia in 2000 to manage the Asia Pacific Region for CDC. Having resigned from CDC in 2003, Mr. Binyon remains based in Thailand and is now chairman of various private equity funds for Aureos Advisers Limited in South East Asia, China, and Central and South Asia. He also holds a number of other non-executive directorships in the region, in Africa and in the United Kingdom.

Mr. Binyon was born in 1951 and graduated from Christ Church, Oxford in 1972.
OUR TEAM
Led by the Partners, Our Team is guided by the following Principles:
We are independent 
We value relationships 
We grow with our Clients 
We respect context and history
We execute to long term goals
We are anchored by long-standing partnerships, with certain senior members having worked together for more than a decade. Being an employee-owned firm, we pride ourselves in identifying, nurturing and rewarding talent.
Our Team members hold various advanced educational and professional certifications such as CFA, Institute of Directors Diploma, etc., and many continue to pursue additional training and accreditation.