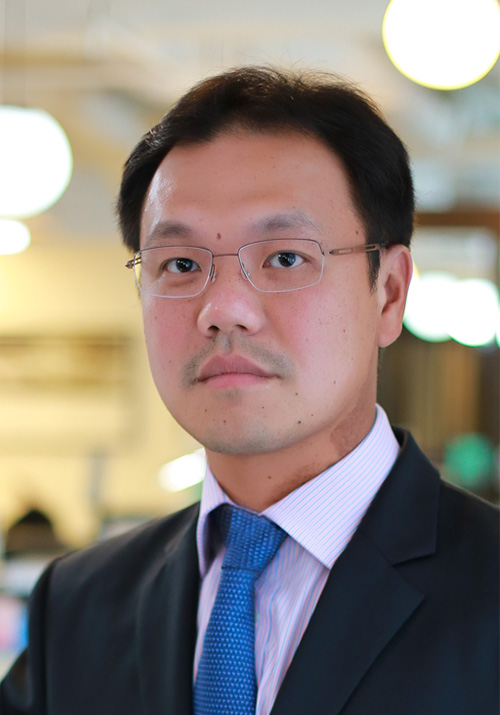 Chayot Vitayanonektavee
Managing Partner
Mr. Vitayanonektavee (Josh), the Managing Partner, leads the firm's financial advisory initiatives, ranging from relationship development, financial analysis, through to transaction execution.
Mr. Vitayanonektavee started his career as a project engineer for the Siam Pulp and Paper PCL, one of the leading pulp and paper producers in Southeast Asia. In 1999, he joined Delta Associates, the exclusive investment adviser to the Asia Equity Infrastructure Fund, L.P, as a senior associate. He was responsible for sourcing and screening potential investments, conducting commercial and financial due diligence and presenting investment recommendations to the fund's investment committee. In 2002, he moved on to serve as a director and a general manager in Imprimis' Bangkok office, where he completed various corporate and government advisory assignments in power generation, basic material, oil and gas services, and telecommunications industries. He co-founded Khronos Advisory in 2009.
Mr. Vitayanonektavee is a graduate of Chulalongkorn University in Thailand, the University of Reading, England and the London School of Economics and Political Sciences. He also holds the Certificate Diploma (Fellow Member) and Certificate of Completion (Graduate Member) from Thai Institute of Directors.
OUR TEAM
Led by the Partners, Our Team is guided by the following Principles:
We are independent 
We value relationships 
We grow with our Clients 
We respect context and history
We execute to long term goals
We are anchored by long-standing partnerships, with certain senior members having worked together for more than a decade. Being an employee-owned firm, we pride ourselves in identifying, nurturing and rewarding talent.
Our Team members hold various advanced educational and professional certifications such as CFA, Institute of Directors Diploma, etc., and many continue to pursue additional training and accreditation.